UAE And Oil Export Economy
Global Metals Fze is a well established organisation based in Jebel Ali Free Zone – Dubai (U.A.E), dealing in oilfield equipments and supplies, engineering products, construction materials including structural steel. We are a major importer – stockiest and wholesaler of Steel Pipes ; Seamless/ERW/LSAW/SSAW & other structural steel products from around the world, especially of reputed mills from Romania, Russia, Ukraine, Poland, Czech Republic, Turkey, Greece, Germany, Korea, India & China. We also represent and deal with major manufacturers of Pipe Fittings, Valves, Drilling Equipment and Accessories from Italy, Germany, Romania, Korea , China and Indonesia. Our commitment to quality is not negotiable and our Principals are ISO – 9001 certified and approved American Petroleum Institute (API) for their quality and manufacturing procedures. We are proud of the fact that within a short period of time, our acitivities cover not only UAE, but also India and the whole of Middle East including Sudan, Egypt, Iraq, Iran, Saudi Arabia, Yemen, Bahrain, Kuwait, Syria, Jordan, Qatar and Oman.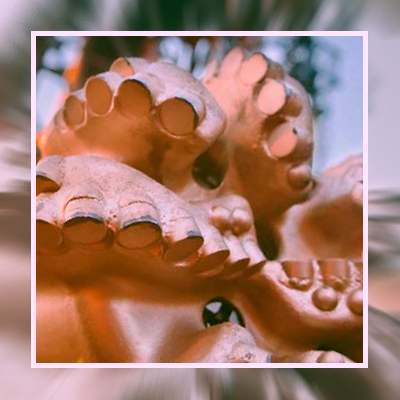 The United Arab Emirates has procured an eminent reputation as a global trading and investment hub all over the world. The country has a high human development index, and has proven extremely attractive for tourists and aspiring residents alike.
Part of the prized status of the country is its well established and constantly growing industrial and retail sector. Several brands either aspire to or already have set up shop in the emirates.
The development, which is fairly recent, perhaps ranging mostly over the last two decades, has largely relied on the region's oil reserves. The country's vast oil wealth has given it the opportunity to establish itself as a leading trade player.
For seamless oil trade across vast geographical regions, the number of equipment items and supplies are crucial.
Global Metals FZE
Our company is based in the Jebel Ali Free Zone in Dubai. We deal in a range of oilfield equipment and supplies, engineering products, and construction materials, including structural steel.
We also import, stock, and play the role of wholesalers for seamless/ERW/LSAW/SSAW steel pipes, and multiple structural steel products from all over the world.
This set of supplies comes from reputed mills from Turkey, Korea, India and China in Asia, and Romania, Russia, Ukraine, Poland, Czech Republic, Greece, and Germany in Europe.
Most of our business with large manufacturers of fittings, valves, and drilling material takes place with companies located in multiple European and Asian states.
Our company is committed to delivering the highest quality standards. The bulk of our core products are ISO – 9001 certified, alongside having secured approval from the American Petroleum Institute (API).
Commitment and dedication have enabled the company to emerge to the forefront not just within the UAE, but also several Middle Eastern and Asian nations.
Product Manufacturing Expertise
We consider our ability to offer adherence to the highest quality standards crucial to satisfying the needs of our customers. Oil is an extremely valuable commodity, inextricably linked with all other industrial and manufacturing processes. As such, the equipment used in its transport and trade ought to be of a durable nature, able to live up to multiple geographical tests.
Our company understands that along with superiority in the technological and manufacturing sense, it is important that finished products be capable of installation, use, and maintenance procedures that are time-conscious and budget-friendly, providing the push to make our products a better choice than those of our competitors.
We look to create long lasting partnerships with our clients and are willing to assist with issues as they occur, to be asked for advice regarding potential projects, and to customize our services and products as desired.We are happy to prove the capabilities of our technology, as well as guarantee our customers satisfaction.
Home Maintenance Service
We collaborate with awalexperts.com for annual maintenance Dubai, Sharjah, and Ajman. Their timings are from 8 AM to 9 PM Monday to Friday.
Five Useful Tips to Maintain Your Car Battery This Summer
Summers can be intense in the UAE and rise in the temperature not only damages the car battery but also affects the performance of the car. In this article, we offer a detailed guide on how one can maintain the car battery's health in summer.
Read More >